Robotic Surgery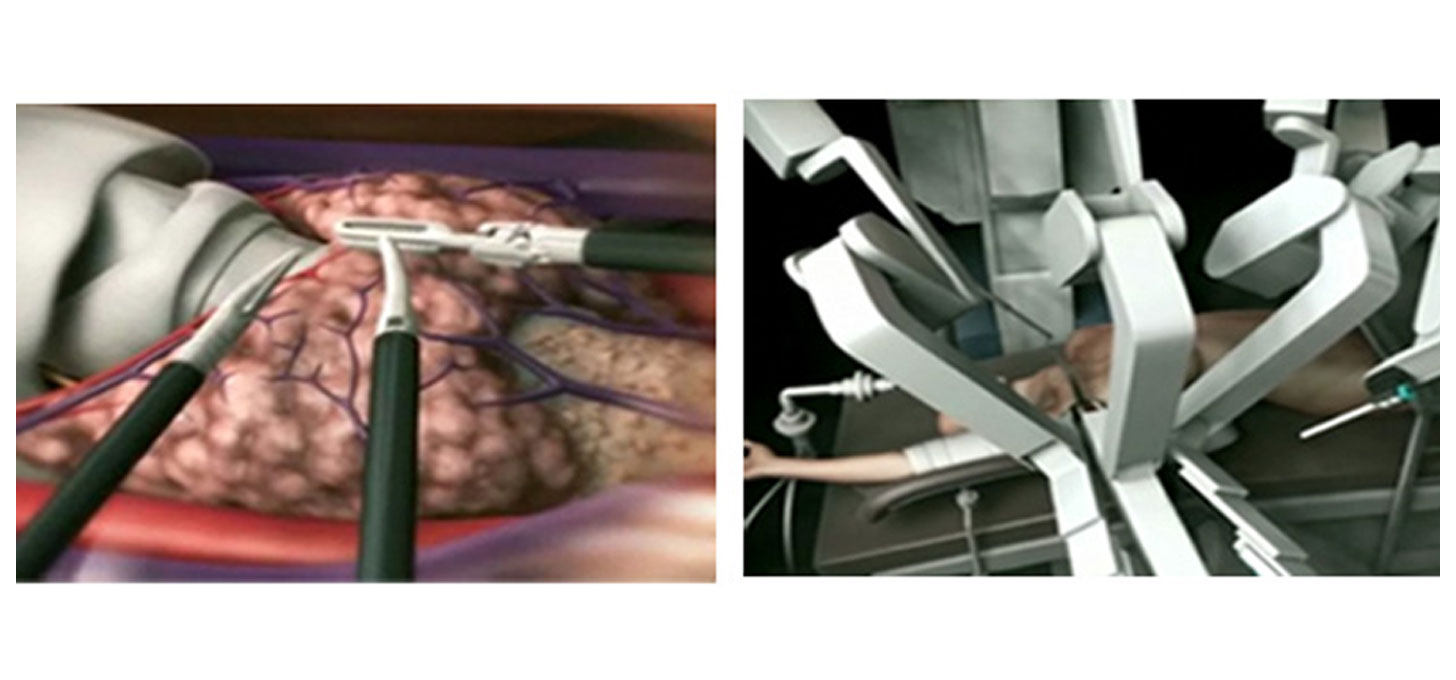 Surgical removal of the thyroid gland is called a THYROIDECTOMY.
A conventional OPEN THYROIDECTOMY is performed through a curved incision measuring 5 - 8 cm in the lower central neck. It is one of the safest operations performed today. The lower neck incision heals well, as an inconspicuous skin crease within three to six months in most patients. Despite knowledge of this, patients, many of whom are young and middle aged women, remain understandably concerned about the eventual appearance of the neck scar.
A ROBOTIC THYROIDECTOMY is an innovative new procedure that allows for the removal of the thyroid nodule without any neck or visible incision.
The incision is placed instead in the under arm, through which the thyroid nodule can be safely and completely removed. This incision is not visible with the arm in the natural position, and there is no neck incision at all. Robotic thyroid surgery can be performed for both benign and cancerous thyroid nodules, and is particularly beneficial for patients predisposed to prominent or unsightly scars called keloids.
ROBOTIC TECHNOLOGY, first introduced into clinical practice at the turn of the century has revolutionized the practice of surgery. With the use of exceptional 3-D visualization, miniature multi-articulated, "wristed" instruments, tremor filtration and motion scaling, the robotic surgical system significantly extends the capabilities of standard endoscopic and laparoscopic equipment in terms of precision, dexterity and ergonomics, and ultimately in the ability of the thyroid surgeon to perform complex operations in a minimally invasive way.
Over 2500 robotic thyroid operations have been performed worldwide since its inception in 2008, proving robotic thyroid surgery to be as safe and efficacious as conventional open thyroid surgery.
In May 2010, Dr Ranjiv performed the FIRST ROBOTIC THYROIDECTOMY in Singapore, and in July 2011, the FIRST ROBOTIC NECK DISSECTION in Southeast Asia.
(A neck dissection is a complex operation that removes cancerous lymph nodes in the neck while preserving all critical structures, nerves and blood vessels. A conventional open neck dissection usually requires large neck incisions that extend from the chin and collarbone to the ear).
Because the appearance of the neck is exactly as it was before surgery, looking at a patient, one would not be able to ascertain that the patient had undergone thyroid or neck surgery. Understanding that thyroid surgery is very safe, many young women today desire the option of maintaining the integrity and aesthetic appearance of their neck, and this is precisely what robotic surgery is able to offer.
Recovery from robotic thyroid surgery is very quick; most patients are discharged from hospital after an overnight stay, with a normal voice, normal swallowing, minimal postoperative pain and complete independent mobility.